laut.fm
Is a german provider of private radio-music for non-professional radio-DJ's which is financed only over advertising. Laut.fm is managing the music copyrights and maintenance for their clients and therefore the clients create their own radio-programm for the audience over the one and only "Icecast"-Laut.fm-Server.
We are involved in a team with over 7.000 Radio-Stations and their DJ's with great enthusiasm and a lot of experience.
The clients have to pay nothing ... It's for free!!!
Icecast
For all those who are burning the difference between Icecast and Shoutcast Radio, I recommend the link given below to "Wikipedia". Everything is well explained there. It is only important to know in this context that the laut.fm has its own sogn. Icecast server. From there, more than 7,000 radio stations are now sending over 18 million sessions each year. In this way, Laut.fm has become the most popular web radio provider in Germany.
Shoutcast
As we have already experienced in the above mentioned link of "Wikipedia" and the topic shoutcast, radionomy is quasi the successor of "Nullsoft-Winamp" in the radio profession. This is history from 2020. From then on, Shoutcast takes the helm. There, all radio stations are still forwarded from a Shoutcast server and this in different bandwidths up to 320kbps/s.
In addition, Shoutcast also offers a free quasi-Icecast-sevice for radio stations, in which one can make money as a radio-maker with advertising, but is compelled to compile a fixed program on the server by means of music uploads and to independently Commercials to take care of.
The extent to which such an undertaking seems worthwhile is doubtful, since it is questionable how much money is really left over in dependencies of hearing-hours and number of radio sessions as well as spots. For example, on "YouTube" you get €1.00 per 1,000 clicks/sessions...
Not to mention the annoying commercials...
Winamp-SHOUTcast
The procedure "Shoutcast"-Radio via server and Internet protocol in the form of a live broadcast to accomplish was taken 1:1 by radionomy of Nullsoft-Winamp and makes it so for Erveryone relatively easy for free with a Windows PC via Commercial DJ software to make radio.
For example, within a few days we have 3 stations from the "full carved". Comparatively, this took several weeks and months for our Icecast transmitter.
It is also a fact that "Shoutcast", the eponymous provider of such a free Shoutcast service, has set itself worldwide to the top with almost 1 million sessions every day!!!
It's easy
There is no great history to tell.
The founders in partnership with a young Artist from Peru who lives in Germany (Berlin/Karlsruhe) have created in their sparetime small pieces of Art like the incredible logos and other things.
With pround we can say he was the right man to the right time.
Let's see what the young artist although do...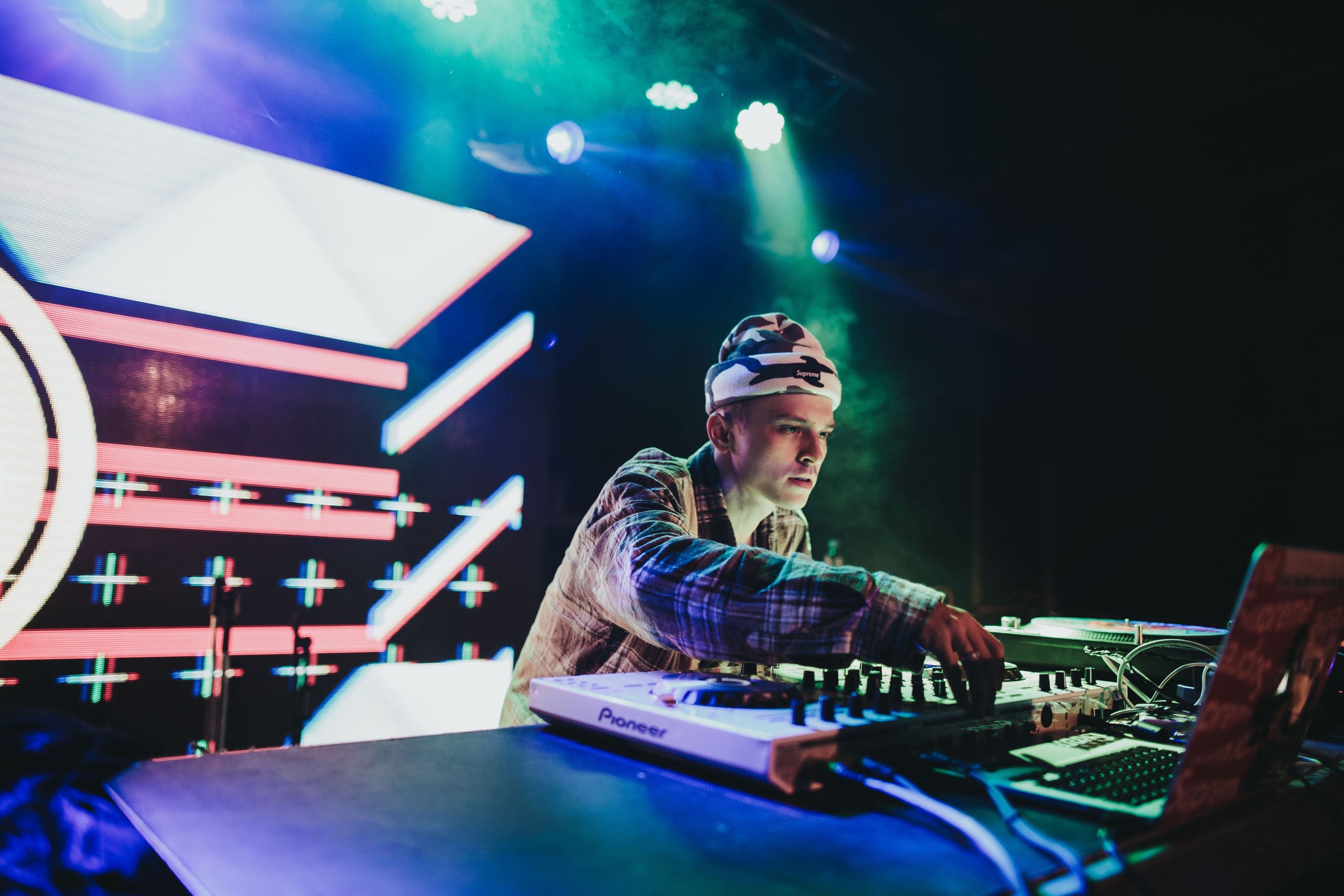 Special Guests - DJ's
Radio-Djaying and Live-Djaying are different.
Radio-DJ''s can manage their music calmfull and with silence. Live-DJ's are always stressed and challenged to entertain their audience by live-acts to move and dance. So we discided to introduce those music-performers while they present their own mixes live "OnAir" in a small "RadioShow". After that we will post them at special music-plattforms like SoundCloud, etc.
In our pool of well known and well collected DJ's are...